Millennium Care has launched a new campaign, 'Small Gift, Big Gesture', which will support charities tackling poverty in the region.

Partnering with local social enterprise, A Good Day, two charities across the region have received a raft of gift boxes containing locally sourced, sustainable gifts.
The charities benefitting from the gift drops include Fur Clempt, a Wigan-based organisation supporting food poverty. The second charity is Ramsbottom Pantry which supports their community with discounted food, drink and essential items.
With the aim of creating new connections, and building on existing ones, Millennium Care hopes this initial show of support through the simple act of gift-giving will lead to more projects in the community.
"It's so important for us to give back to our local communities and do our best to make a positive difference in people's lives.

"I'm hopeful this small act of kindness can help build relationships between our homes and those in the local area, especially with those who are doing so much good. As a company, we want to fully embed charitable work into our strategy to ensure we're doing all we can to create happier and healthier lives for those in our care and in our community."
Omair Haider, Managing Director of Millennium Care
As part of the partnership with A Good Day, donated one box to charity for every 10 bought by Millennium Care.
A Good Day are a well-being gift company that believes both people and the planet matter, with a mission to support those through gifting. They source sustainable products and packaging to help support local charities and community groups with gift box donations.
"Millennium Care share our values to make a positive, meaningful impact on people in our communities. Collaborations like this make our mission possible towards a kinder and more sustainable world by providing gifts that give back.

"We help organisations to achieve their social and environmental impact goals, supporting local charities and community groups to reach the most vulnerable in society and bring a smile."
Matt Tyler, Co-Founder of A Good Day
The purpose of the campaign was to create long-standing connections in the community, build relationships and network.
"Ramsbottom Pantry relies on the generosity of the community through donations and volunteers. In what has been a tough year we want to continue to provide vital support to those in the local area.

"We're grateful to Millennium Care, and their local home Lavender Hills, as well as A Good Day for the kind donations which I'm sure will be well received. We look forward to working with Millennium in 2023."
Beverly Bramwell, Founder at Ramsbottom Pantry
"Partnering with local businesses such as Millennium Care is vital for the sustainability of charitable organisations. Millennium Care and A Good Day will ensure we can spread a little kindness over what for many will be difficult Christmas. We hope the partnership will continue past the festive season to build connections and support in our community."
Shirley Southworth MBE, Founder at Fur Clemt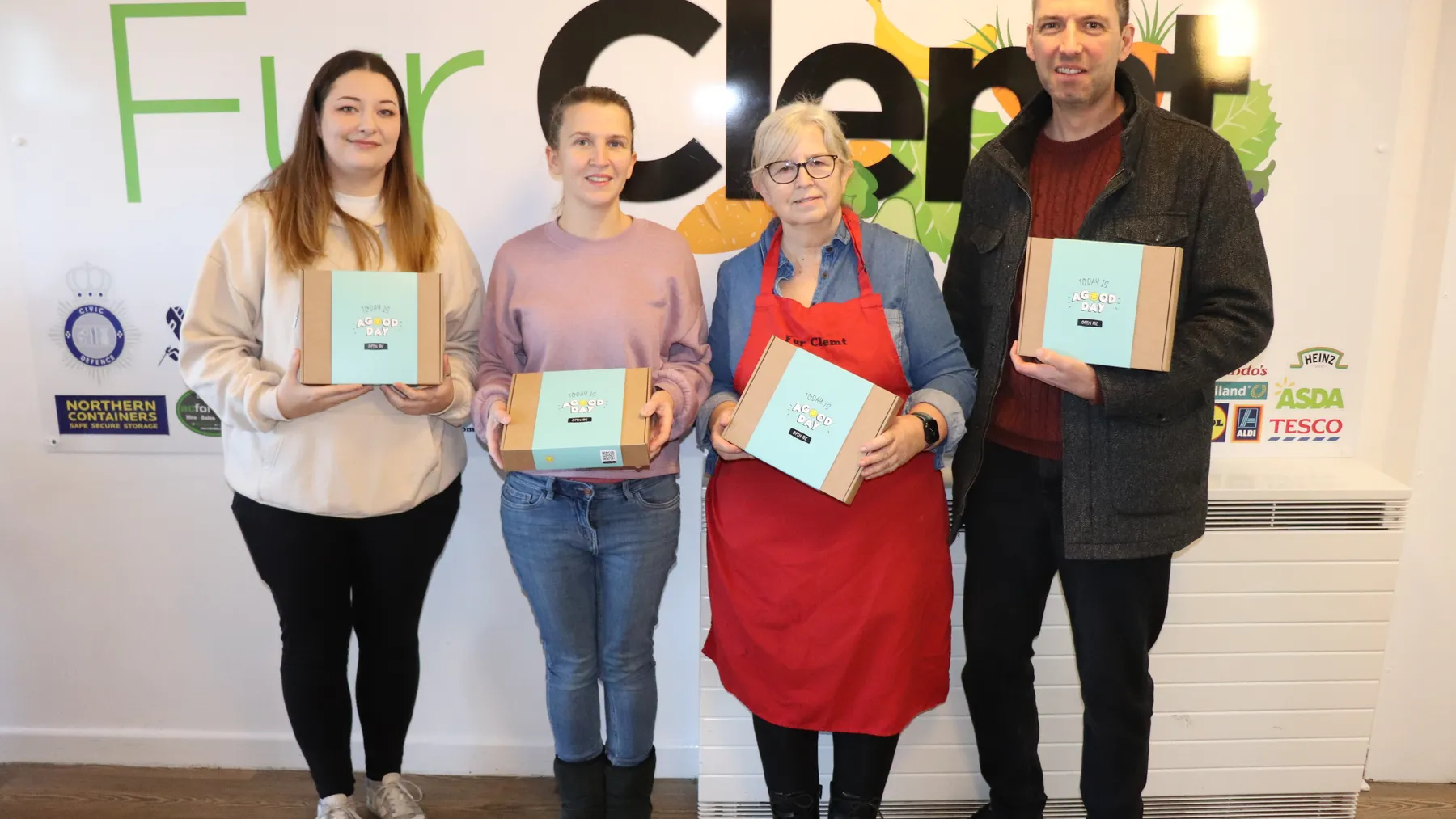 FIRST PHOTO LEFT TO RIGHT: Matthew Tyler (A Good Day), Bill Fildes (Ramsbottom Pantry), Alyson Moughan (Ramsbottom Pantry), Stacey Astin (Lavender Hills Care Home), Aaron Greaves (Millennium Care), Kala Morton (Lavender Hills Care Home)

LAST PHOTO LEFT TO RIGHT: Natasha Partington (Norley Hall Care Home/Millennium Care), Katy Brittain (Fur Clemt), Shirley Southworth MBE (Fur Clemt), Matthew Tyler (A Good Day)